Okai News - September 2021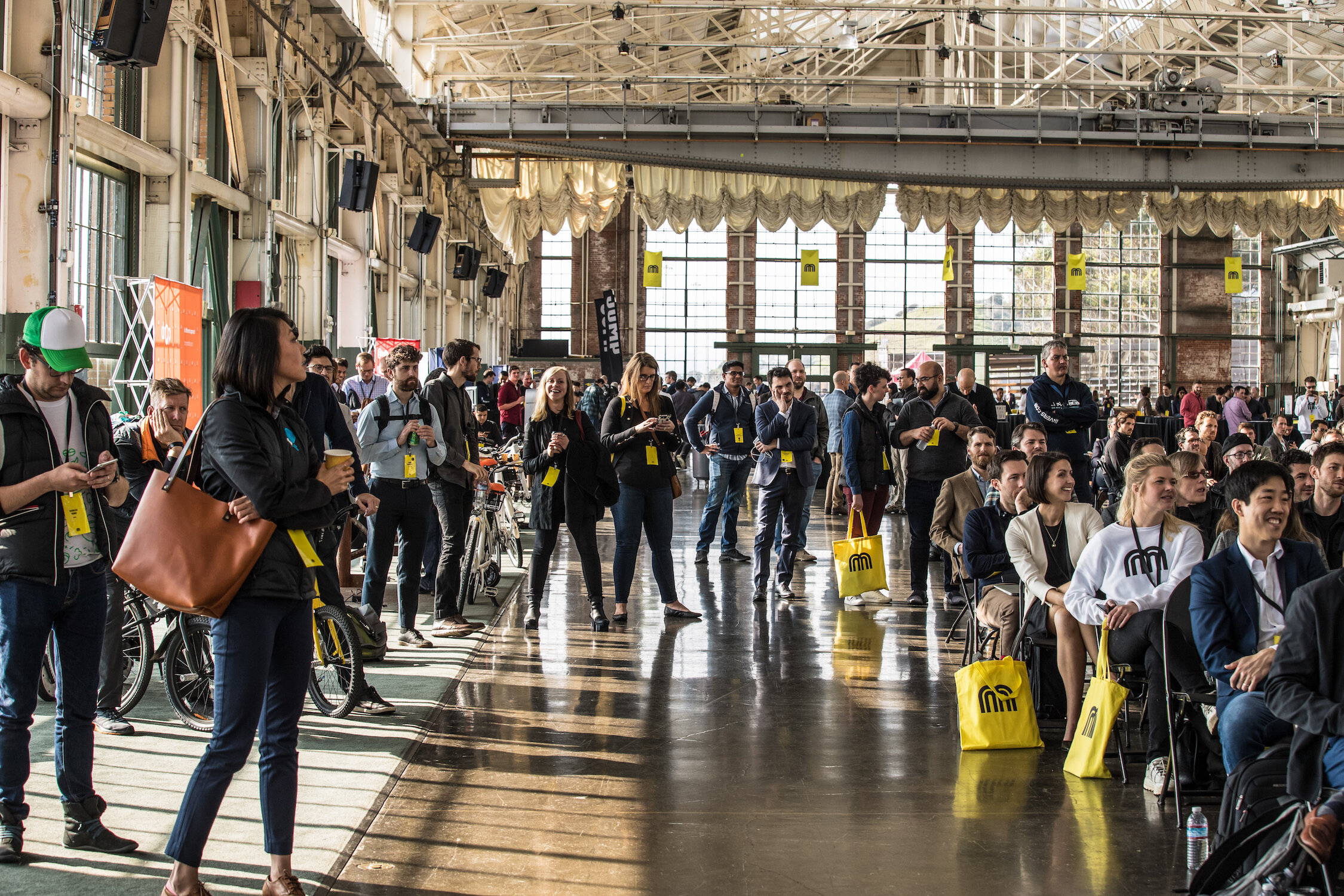 First and foremost, we want to say thank you to everyone who visited us at Eurobike last month. It was great seeing so many friends, partners, and clients.
This month promises to be no less exciting. Next week we will be exhibiting at the
Micromobility America
show in the SF Bay Area on September 23.
If you haven't booked your tickets already, feel free to use Okai's special
$200 discount
.
Check out our recap of Eurobike in Friedrichshafen.
Our ES600 Electric Sharing Scooter is now available for orders and contact sales.
Updated accessories for the EB100 ebike are now available, including a front wheel hub lock, a vertical phone charger, and options for delivery boxes.
Please note, lead times continue to be highly constrained.
Two new products of ours (the EA10 and EB150) will be revealed at

Micromobility America

- don't miss out.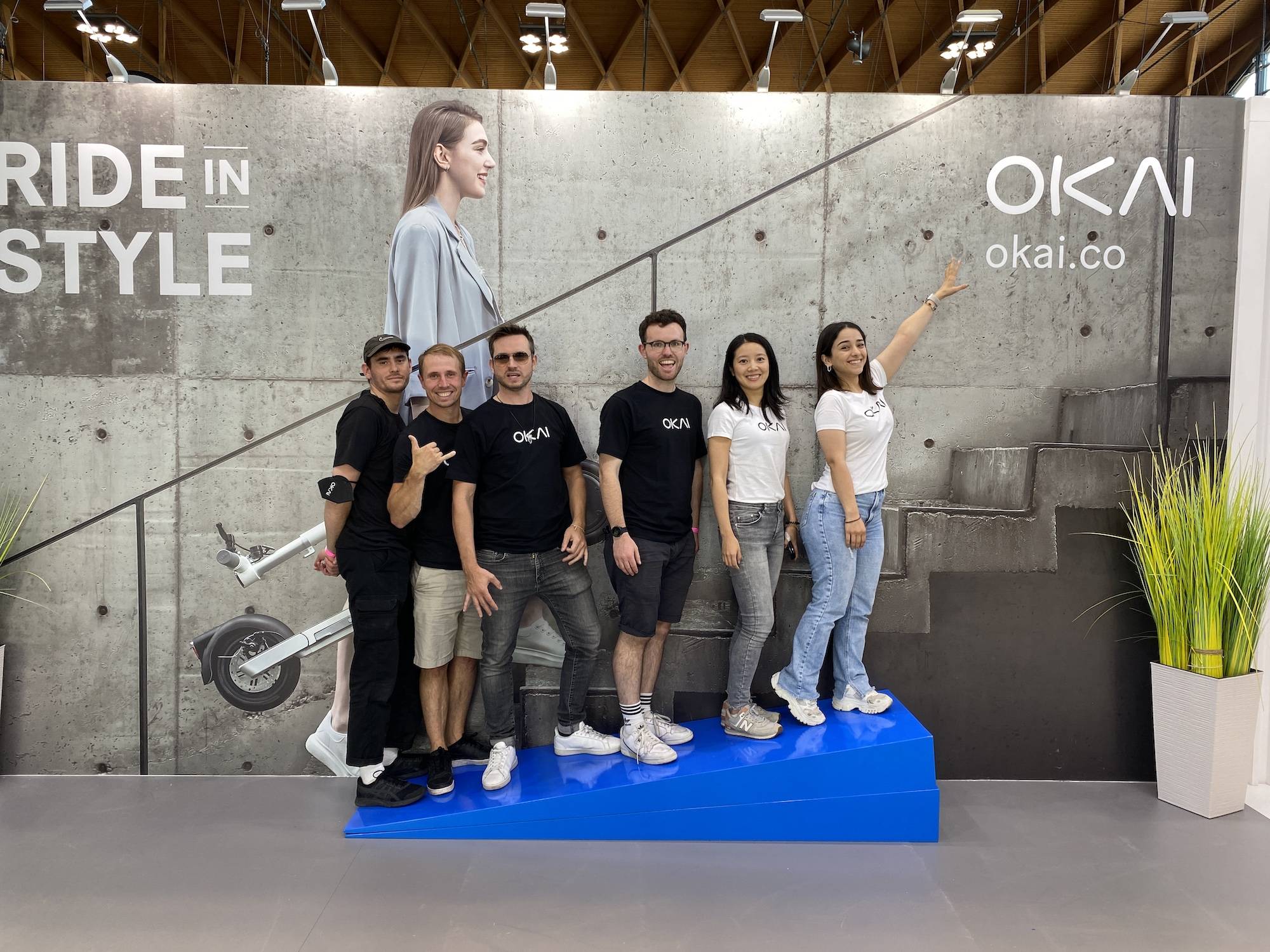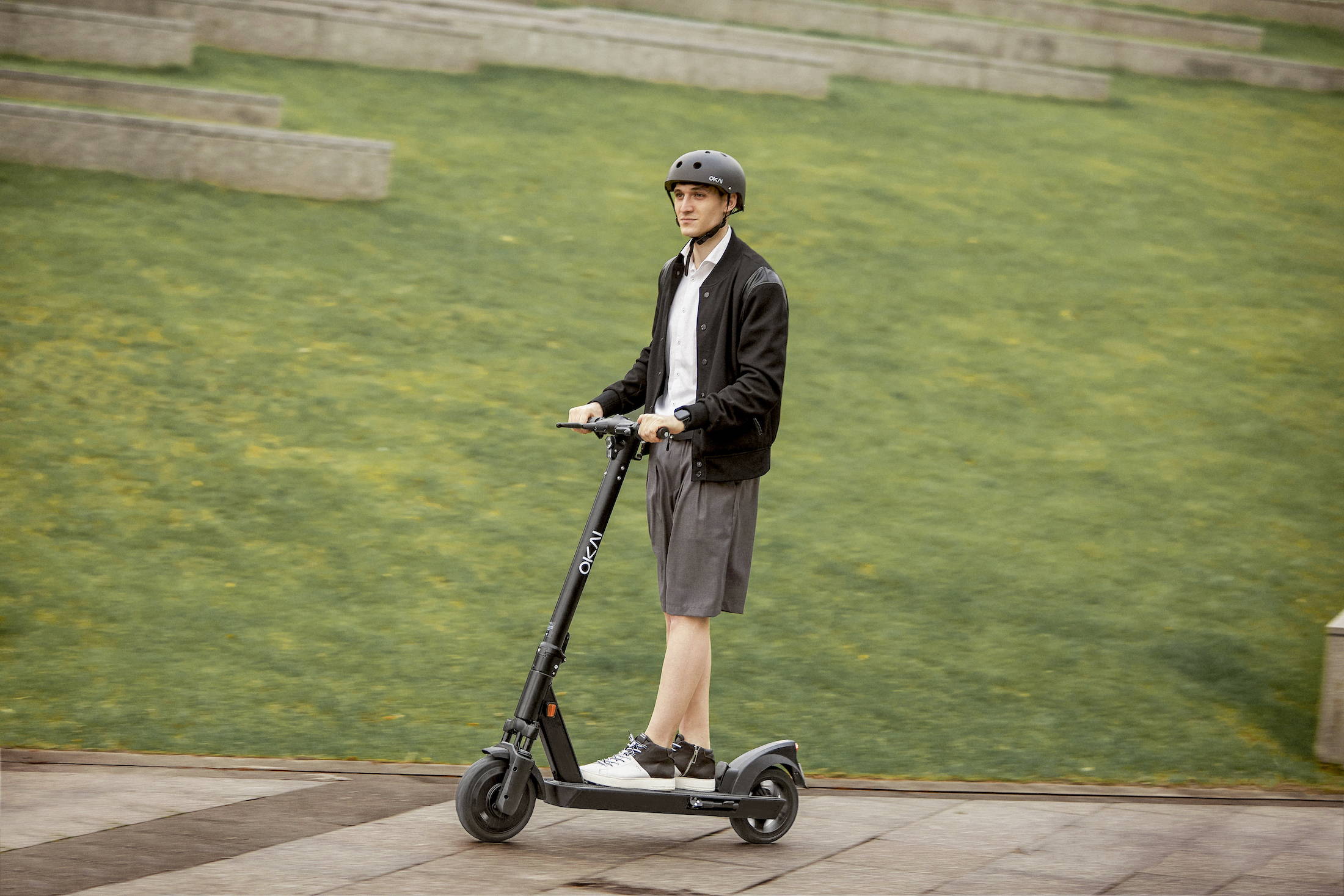 American shipping companies have been painfully slow to adopt electric cargo bikes—which have been shown to deliver packages up to a 60% faster than vans in dense urban settings—especially compared to their European counterparts. A new piece in Bloomberg CityLab sums up the disparity: "In Germany, DHL/Deutsche Post now manages a fleet of nearly 17,000 cargo bikes and trikes, with another 5,000 on order… According to a DHL spokesperson, the company has launched one American pilot: a Miami deployment involving just four vehicles."

🔌 Anyone got a charger?

By and large, electric cars get way more attention and support from the government than either mass transit or micromobility alternatives. This is despite the fact that there isn't anywhere near enough charging infrastructure for battery-powered cars to gain widespread adoption in most countries. As the NYT points out, the US currently has about 100,000 public EV chargers and it would need roughly 10x more before Americans would consider switching over from gas-powered cars en masse.

🙏 New converts

In a story that will resonate with anyone who started biking more in the last year, journalist Clive Thompson recounts how the pandemic converted him from a subway straphanger into an avid urban cyclist. "After being cooped up in my house for so many months of social distancing, roaming around New York was a visual banquet. It was even more fun to see the city with uniquely granular detail you get while biking, gliding past soaring prewar buildings, lunar potholes, a blizzard of fashion on the sidewalks, street vendors hawking candied peanuts, delivery trucks bedecked with graffiti. I can't figure out propels this phenomenon—maybe it's because I'm hyper alert while pedaling, since NYC traffic is dangerous—but cycling in New York makes the scenery pop."

🌆 The downtown decade

Urbanism Twitter is all worked up right now about a recent Pew Research Center survey that shows a sizable majority of Americans (60%) would prefer to live in a big home in a sprawling, unwalkable community over a city. Crucially, the percentage who say they'd rather have a small home in a dense area has gone down since the pandemic, suggesting that the experience of being cooped up inside for a year has made more people want a spacious, suburban lifestyle. That said, the NYT reports that Census data shows that average population density in the US actually rebounded during the 2010s to the highest levels since 1990. So who knows what Americans really want.

🛑 Slow streets slowdown

With the rise of remote work, every hour has become rush hour. And now, right as cars are flooding back onto the streets and traffic is returning to pre-pandemic levels, many cities are eliminating COVID-era programs that favored pedestrians, cyclists, and micromobility users. Quartz reports on the troubling trend of communities reversing course on their slow street projects. "San Francisco reopened its Great Highway to motorists in August after being vehicle-free for more than a year. City residents are now fighting to permanently close the thoroughfare to vehicle traffic. In New York City, a move to make 34th Avenue in Queens closed to cars permanently is facing backlash. Washington DC ended its 22 miles of 'slow streets' in May of this year."
German:
Torschlusspanik
Literally translates as "door closing panic," means "last-minute anxiety"
Chinese:
JǓSHǑUZHĪLÁO 举手之劳
Meaning "It was no big deal," or "No trouble at all." So when one Mandarin speaker expresses their gratitude to another for offering their help, etiquette dictates that they respond by saying the effort was modest.
IFA 2022 IS GOING TO BE NEON! Okai will be showcasing the new NEON series at the IFA 2022 show. Don't...
Recap of Eurobike 2022 A Successful Show! Dear friends and family of Okai,  A short while ago, we spent 5...