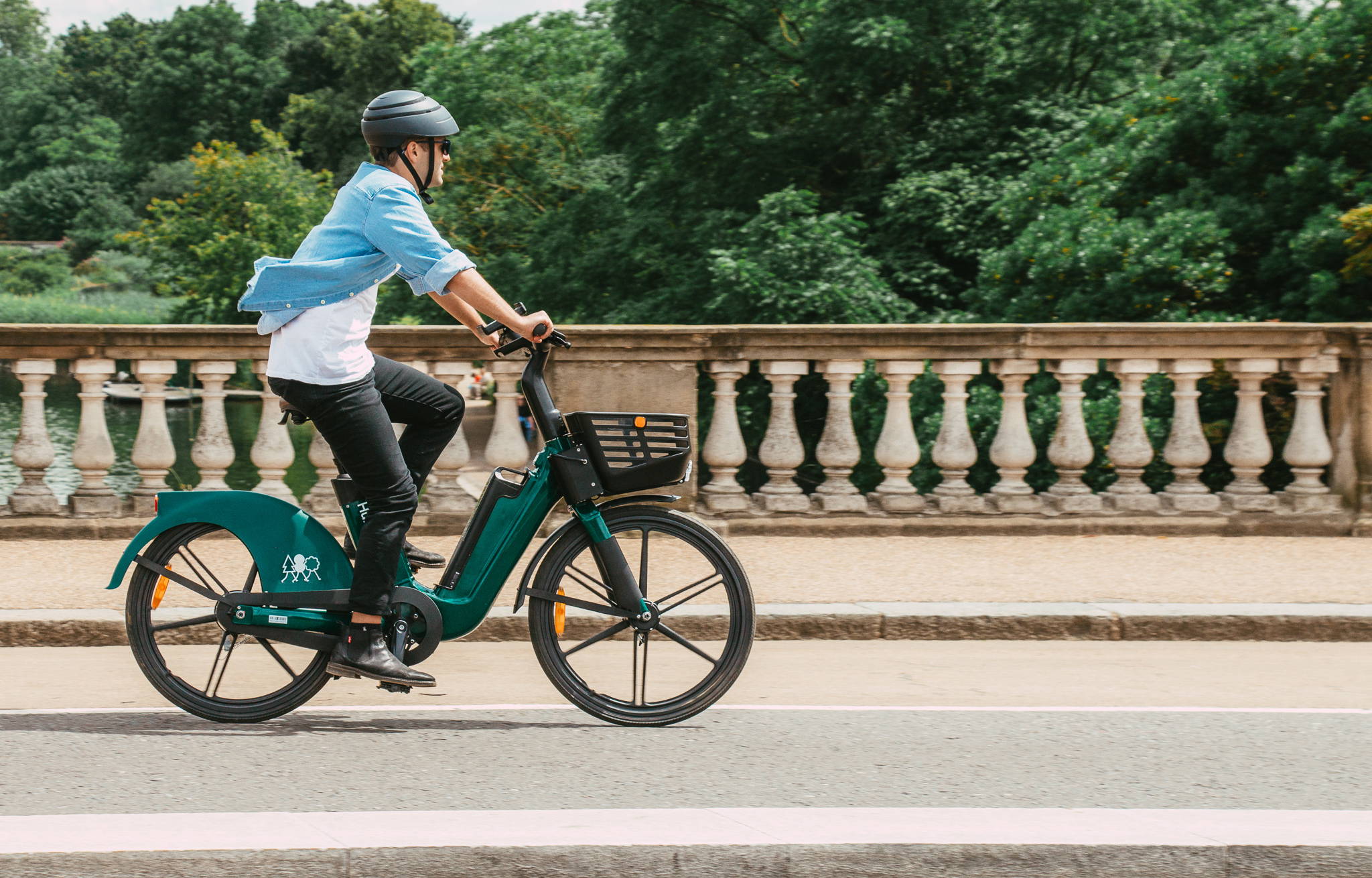 The last few months have been extra busy at Okai. From attending Eurobike and hiring a kick-ass marketing team for our Chinese headquarters, to moving our European warehouse and office to bigger locations, there's been no shortage of things going on.
In addition, we are happy to announce our US office is setting up shop and receiving its first shipments of our new consumer scooters.
And, as if all that wasn't enough, we still have the following exciting news to share with you:
This year's

Wunder Mobiltiy Summit

was a blast. With

MOVE

London is coming up next, please let us know if you are planning to be there.



Congrats to DOTT for

launching

new Okai vehicles in Paris.
We've officially renamed the ES20 folding e-scooter. It's now called

NEON

and it will be coming to you soon—sign up for updates and be the first to own one.
With the

EB10, we will soon bring a high-quality electric city bike to the consumer market.
The deadline for spring 2022 orders is November. Make sure to place your order soon if you want to receive shared scooters or bikes in Q1.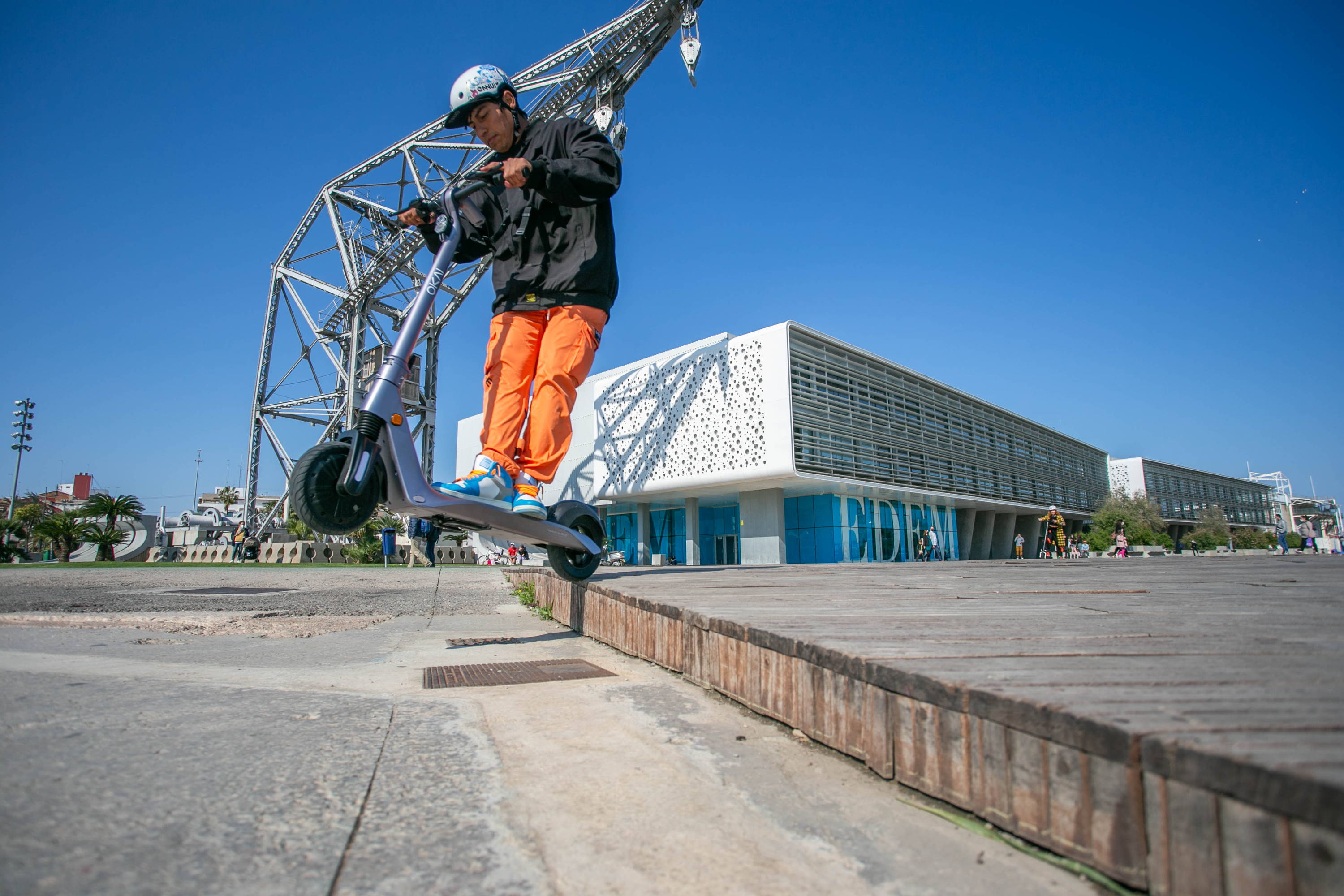 A new article in Nature magazine urges auto companies to make electric vehicles lighter to maximize climate and safety benefits. The piece focuses on a major trade off of the EV transformation: Electrifying cars adds weight, and heavy vehicles are worse for pollution and more likely to kill people in crashes. The authors believe the answer is to spur the development of small cars by shrinking batteries, building lighter frames, and taxing SUVs and pickups. But we would encourage them to go a step further. What if instead of making less giant cars, we built personal mobility devices that are sized according to the weight of their riders?

♾️ Highway history repeats itself

Why do cities continue to spend billions on highway expansion every year when we've known for decades that adding new lanes only worsens congestion? If a new article in Bloomberg CityLab is to be believed, it's because powerful interests across the political spectrum have a strong financial incentive to pave everything in sight. As one expert put it: "The highway construction system has vast momentum. It has the authority of highway contractors, builders and labor unions. Here is something that labor and management really can agree on: a highway contract."

🙅Electric isn't cheating

The Washington Post recently interviewed a variety of experts to find out how electric bikes compare to regular bikes as a form of physical exercise. The consensus is that, even though e-bike users burn fewer calories per mile than conventional cyclists, the difference is cancelled out by the fact that electric assist encourages people to bike more frequently and travel longer distances. "'Because e-bikes take the sharp edges off the biking experience, people use them more, they go more places, travel further, have more fun and most of the time feel safer,' Cherry said. 'And the more you ride an e-bike, the more you get that moderate physical activity we could all use.'"

🔑 Picking the lock

From San Francisco to Washington DC, an increasing number of cities have recently begun requiring shared scooters be secured to bike racks or sign posts with cable-style locks in-between trips to eliminate tripping hazards for pedestrians. But do so-called "lock-to" mandates actually make sidewalks any safer, or do they just shift the responsibility for protecting vulnerable road users from automobiles to scooters? Urban policy wonk David Zipper voices skepticism: "Steps like banning right-on-red, completing bike networks, and redesigning dangerous arterials... would protect vulnerable road users, but they risk antagonizing drivers — many of whom vote. Shared e-scooters may be mostly innocuous, but they present an easier target, especially because cities control companies' operating permits."

🪶 Champion of the featherweight division

Wired profiles Tour de France legend Greg LeMond, who in his post–professional cycling career, is hell-bent on building an ultralight e-bike that can jumpstart a US carbon-fiber boom and inspire more people to commute on two wheels. Quite a tall order. As reporter Adrienne So writes: "Is it even remotely possible for a bike to reduce carbon emissions, revitalize domestic manufacturing, bring a new technology into the light of day, and secure the legacy of an American legend? Within a matter of months, or years? LeMond thinks so."
German: Kehrwoche
A good example of a word associated with a country's culture is 'Kehrwoche'. In English, it literally means 'sweeping week' and refers to the cleaning tasks imposed to improve the living standards of a neighborhood.
Chinese: HUĀNYÍNG GUĀNGLÍN 欢迎光临
"The internet might have you believe that this phrase simply translates to "welcome." And, if you set foot inside a Chinese place of business, these may be the first words you heard upon entering. Yet 欢迎光临 is no mere "Hello" or even "Please come in." The four characters of 欢迎光临 are actually two distinct pairs of characters. 欢迎 (huānyíng ) can indeed be translated as "welcome", but a more literal translation would be something along the lines of "I meet you with joy." As to the second pair, 光 means "light," and 临 "to arrive." 欢迎光临 not only extends a greeting, but it also connotes the image of daylight streaming into a room through an opened door." (Ⓒ http://blog.tutorming.com/)
IFA 2022 IS GOING TO BE NEON! Okai will be showcasing the new NEON series at the IFA 2022 show. Don't...
Recap of Eurobike 2022 A Successful Show! Dear friends and family of Okai,  A short while ago, we spent 5...