Okai News - November 2021
While the year is coming to an end, the micromobility market keeps on growing and is NOT showing any signs of slowing down. And because several major sharing companies recently closed 9-figure funding rounds, the demand for new products is only going to increase in the near term.
Therefore, if you need new Okai vehicles by Q1/Q2 2022, we strongly recommend placing your order before the end of NOVEMBER.
In other news...
Preparations for the upcoming CES conference are in full swing
Our MOQ for EU customers is being reduced and smaller orders will now be available. Please get in touch with your account manager for more information.
Our ES500 with German ABE certification can now be ordered online.
The EA10 just launched in the US market. Check out the latest review on B8ta and our latest video on YouTube.
Our new European warehouse is now set up in Ludwigsfelde (Berlin). More on this soon.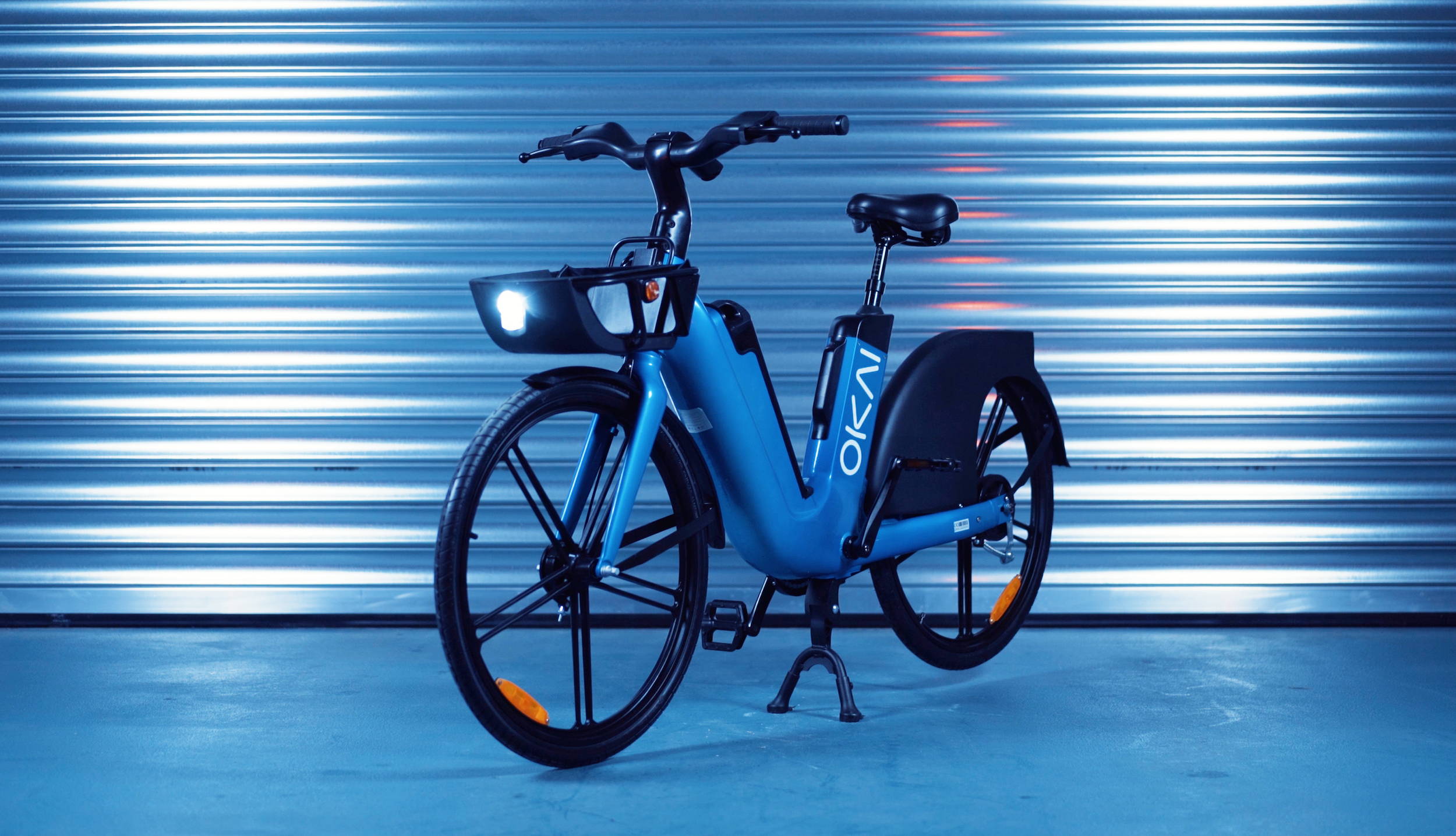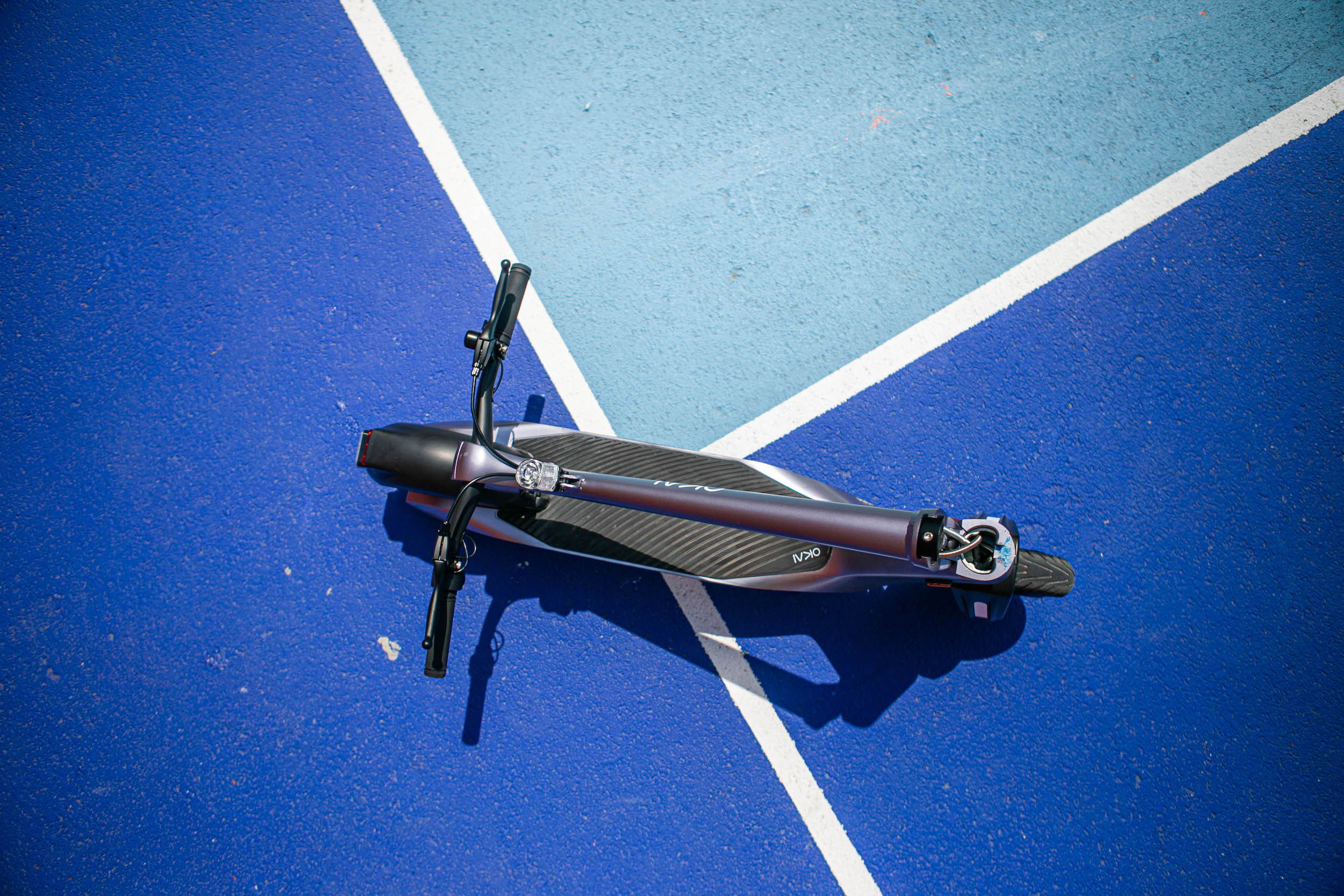 After months of negotiations, US President Joe Biden signed a nearly $1.2T infrastructure bill last week. So what's in the final package? Sadly the lion's share of the spending will go toward highway repairs, new bridges, EV chargers, and other car-enabling infrastructure. But the deal contained some policy victories for urbanists too. Kea Wilson from Streetsblog recaps the biggest wins for active transportation advocates, including $39B for mass transit, $11B for road safety, $1B for highway removal, and higher safety standards for motor vehicles.
Micromobility was inexplicably absent from the agenda at the COP26 summit in Glasgow this month, despite the fact that bikes and scooters are some of the best options we have for rapidly decarbonizing the highest-emitting sector of the economy, transportation. Forbes mobility expert Carlton Reid makes the case that world leaders should take cycling as seriously as they do electric cars: "For clean-air reasons, the electrification of the global car fleet is undoubtedly welcome, but it will take many decades to make the switch, while massively boosting bicycle use (and walking and public transport) can lead to far deeper and quicker wins."
Even with next to no institutional support, the electric bike is on its way to becoming one of the most popular and defining technologies of the 2020s, routinely outselling EVs year after year. Writing in The New York Times, John Surico notes: "Modern life is peppered with moments of discovery around mobility: the first car drive as a teenager, the first trip on a train, plane or bus, watching the world from a window seat. In this decade, that moment is increasingly likely to be an inaugural ride on an e-bike, often said to spark a childlike joy, thrilling and freeing."
As e-bikes go mainstream, some manufacturers are experimenting with faster and faster speed limits. But how will regulators respond to the emergence of these ultra-fast e-bikes, like VanMoof's forthcoming 37mph "hyperbike" for example? Urban policy wonk David Zipper offers a prediction in Bloomberg: "The longer they fall into a regulatory no man's land, the higher the risk of a popular backlash that leads to regulatory overreactions or misidentification of the safety issues at stake."
As Paris strives to get more people to walk or bike instead of drive, Alexis Ferenczi of Vice looks to Europe's original car-free capital, Ljubljana, for lessons. The idyllic Slovenian city began banning privately owned vehicles from its downtown core in 2007 and never looked back, he writes: "Central to Ljubljana's proposal for creating an environmentally responsible metropolis was turning the city centre into a car-free zone. The pedestrianisation was bolstered by improvements to both cycling networks and public transport. Noise pollution and gas emissions dropped in the area in question, and in 2016, the European Commission crowned Ljubljana the continent's green capital."
German:
Erbsenzähler
A nitpicker who is always trying to make everything perfect down to the tiniest detail.
Erbsen
means "peas" and
Zähler
means "tally." So, an
Erbsenzähler
is literally a person who literally counts their peas. The term can also refer to someone who is stingy and doesn't want to spend money on anything.
Chinese:
CHUĪ NIÚ 吹牛
In English, someone who is "full of hot air" is a rhetorician of the worst kind. They spew empty promises, or outright lies, and talk mostly so they can take pleasure in the sound of their own voice. 吹牛 refers to a similar kind of individual, but by way of a rather different analogy. 吹 is the character for "blow." 牛 is the a character for "cattle." "To blow cow" in Mandarin is actually more specific than "to be full of hot air." 吹牛 means to brag or boast—to attempt to inflate one's importance or exaggerate one's accomplishments (Ⓒ
http://blog.tutorming.com/
)
IFA 2022 IS GOING TO BE NEON! Okai will be showcasing the new NEON series at the IFA 2022 show. Don't...
Recap of Eurobike 2022 A Successful Show! Dear friends and family of Okai,  A short while ago, we spent 5...