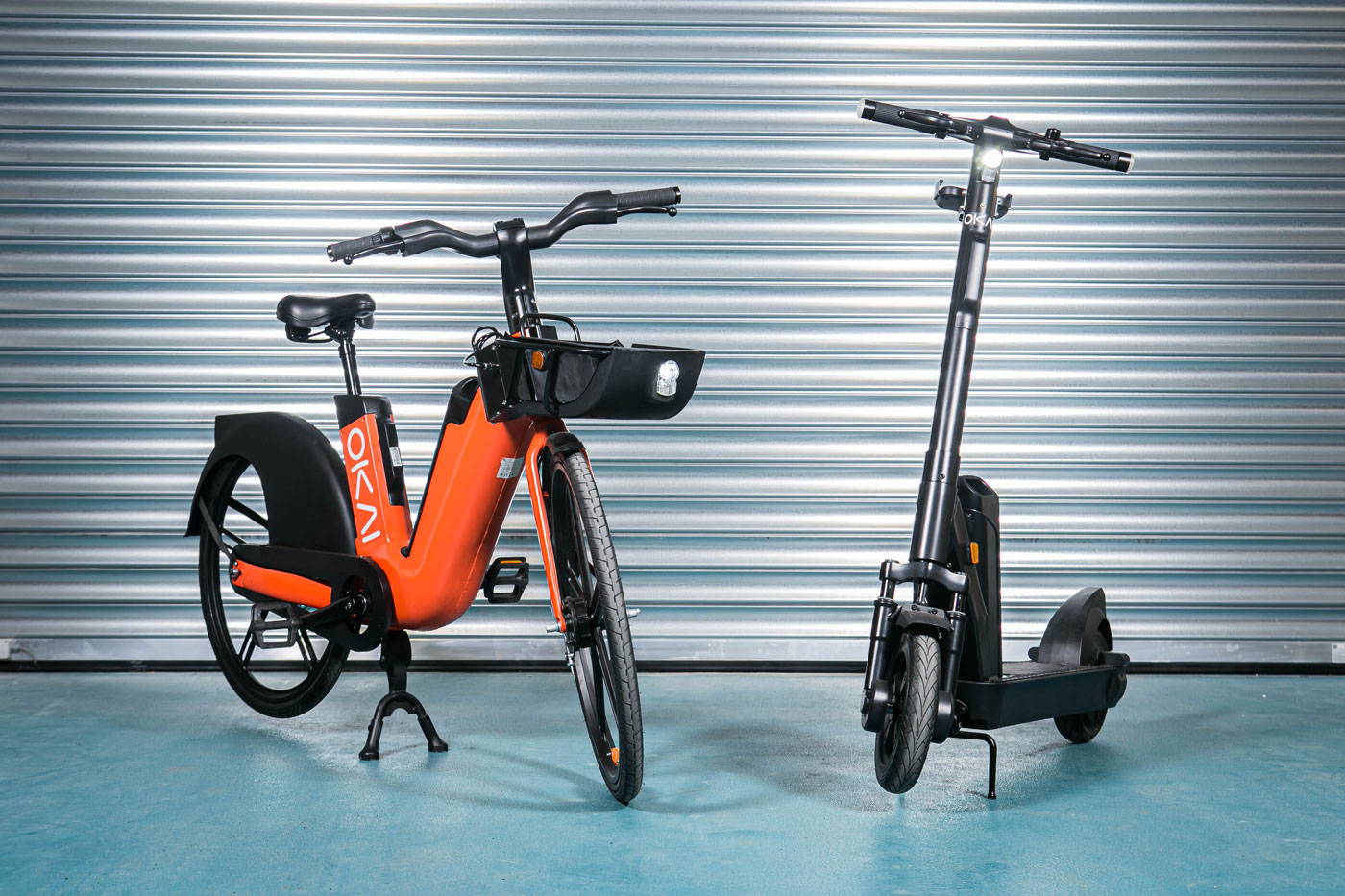 The whole Okai team wishes you a happy, and foremost healthy, 2021. We hope you are safe and that your year started as planned. We also want to remind you that Chinese New Year is coming up in February, which means all orders placed now will be shipped after the holiday. Thank you for understanding. In other news...
One week to go for the all-digital version of the Micromobility World, sign up for free and meet us virtually for a live Q&A.
We are glad to see more and more pictures from our partners using the EB100 Sharing E-Bike.
A EB200 sample arrived in our Berlin office. Stay tuned for new photo and video content.
A new batch of ES200DC scooters will arrive by the beginning of February and will be available for all EU consumers.
Okai did its first giveaway of an ES500. We hope the lucky winner enjoys the new ride!
Our German subsidiary is currently looking for a new team member: Fleet Intelligence Engineer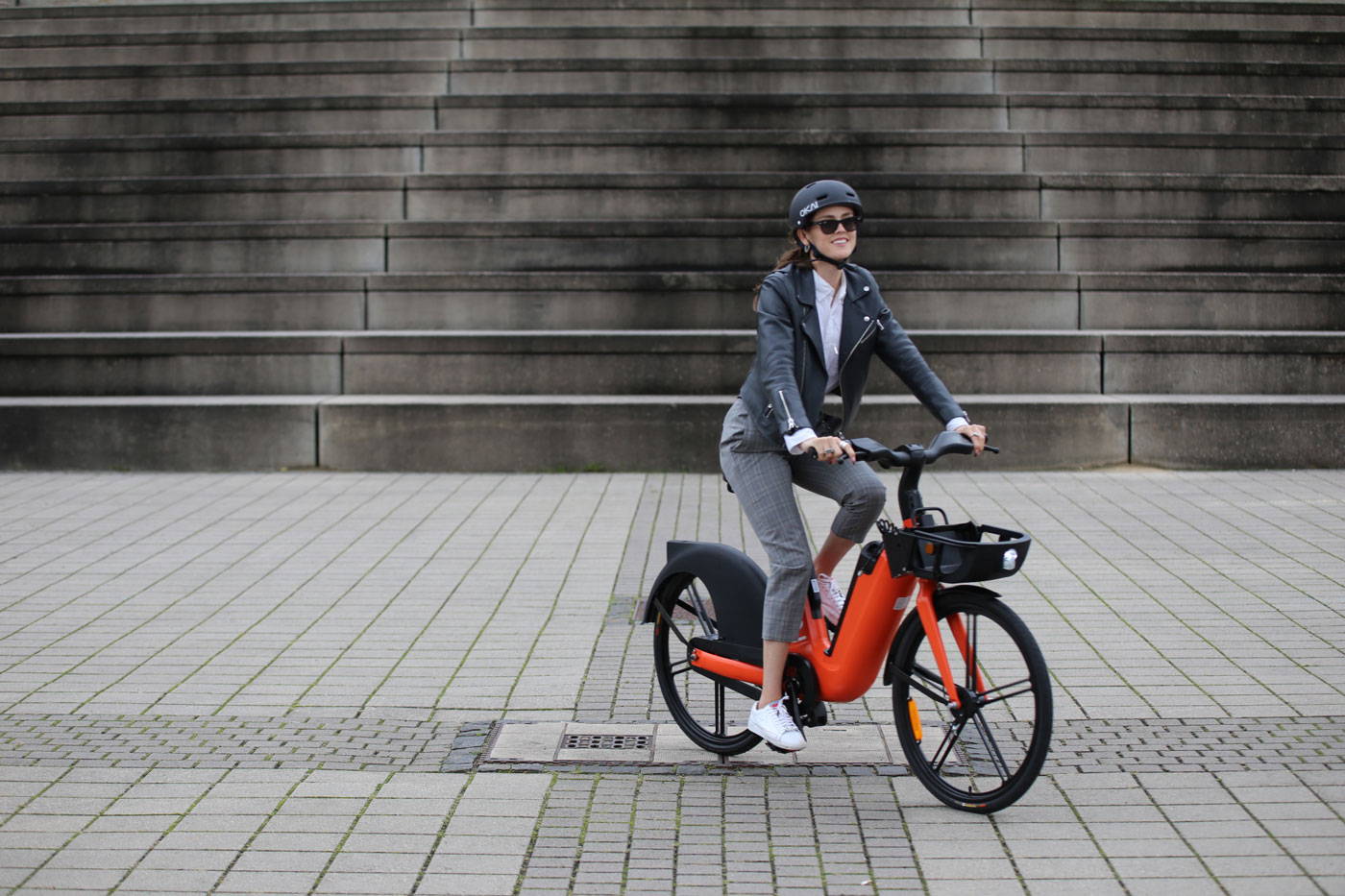 The price of batteries continues to plummet in what is no doubt the most important energy story of our time. "BloombergNEF's latest lithium-ion battery price index finds the current weighted-average price for lithium-ion storage batteries is $137 per kilowatt-hour. That's down from nearly $1,200 per kilowatt-hour in 2010, a price drop of nearly 90% in about 10 years."
Rumors broke in December that Apple is targeting 2024 to produce a passenger vehicle that could include its own "next-level" battery technology. But Horace Dediu isn't convinced. According to the longtime Apple analyst, an entry into transportation might fit the iPhone maker's strategy, but not automobiles. "Looking back, Apple has always been positioned as 'the bicycle for the mind.' The important observation is then why Apple has *not* been "a car for the mind.'"
If President-elect Joe Biden is as serious about fighting climate change as he says he is, Alex Pareene at The New Republic makes a semi-serious argument why his incoming administration should buy every American an electric moped. "That may still sound silly, but an electric scooter subsidy could easily be modeled on California's electric vehicle subsidy. Such a subsidy would actually be much more effective in tackling climate change, too, by actually changing the transportation habits—and maybe even other lifestyle decisions, down the line—of Americans."
In response to a viral NYT article about New York City motorists who complain that parking has gotten too hard during the pandemic because more people are buying cars, Aaron Gordon of Vice issued a reminder that owning a car in a big city should be a headache. "It's nice for individual people's circumstances that they now have weekend escape pods or cars to visit their parents in the suburbs, but these are exactly the types of car ownership use cases—people who have cars not because they need one for their livelihoods but because they can—the city should be seeking to phase out. The city should be accomplishing this not by banning cars—an urbanist fever dream in the auto-centric U.S.—but by making car ownership and use more unpleasant while boosting public options."
Move over 15-minute cities. In 2021, the hottest new idea in urban planning is the so-called 1-minute city, a concept which recently rolled out in four test neighborhoods in Stockholm and could eventually spread nationally throughout Sweden. "Called Street Moves, the initiative allows local communities to become co-architects of their own streets' layouts. Via workshops and consultations, residents can control how much street space is used for parking, or for other public uses."
German:Kummerspeck
Excess weight or body fat gained due to emotional overeating
Chinese:shīfu 師傅
A term of respect for someone who is a master of their craft
IFA 2022 IS GOING TO BE NEON! Okai will be showcasing the new NEON series at the IFA 2022 show. Don't...
Recap of Eurobike 2022 A Successful Show! Dear friends and family of Okai,  A short while ago, we spent 5...