Okai News - December 2021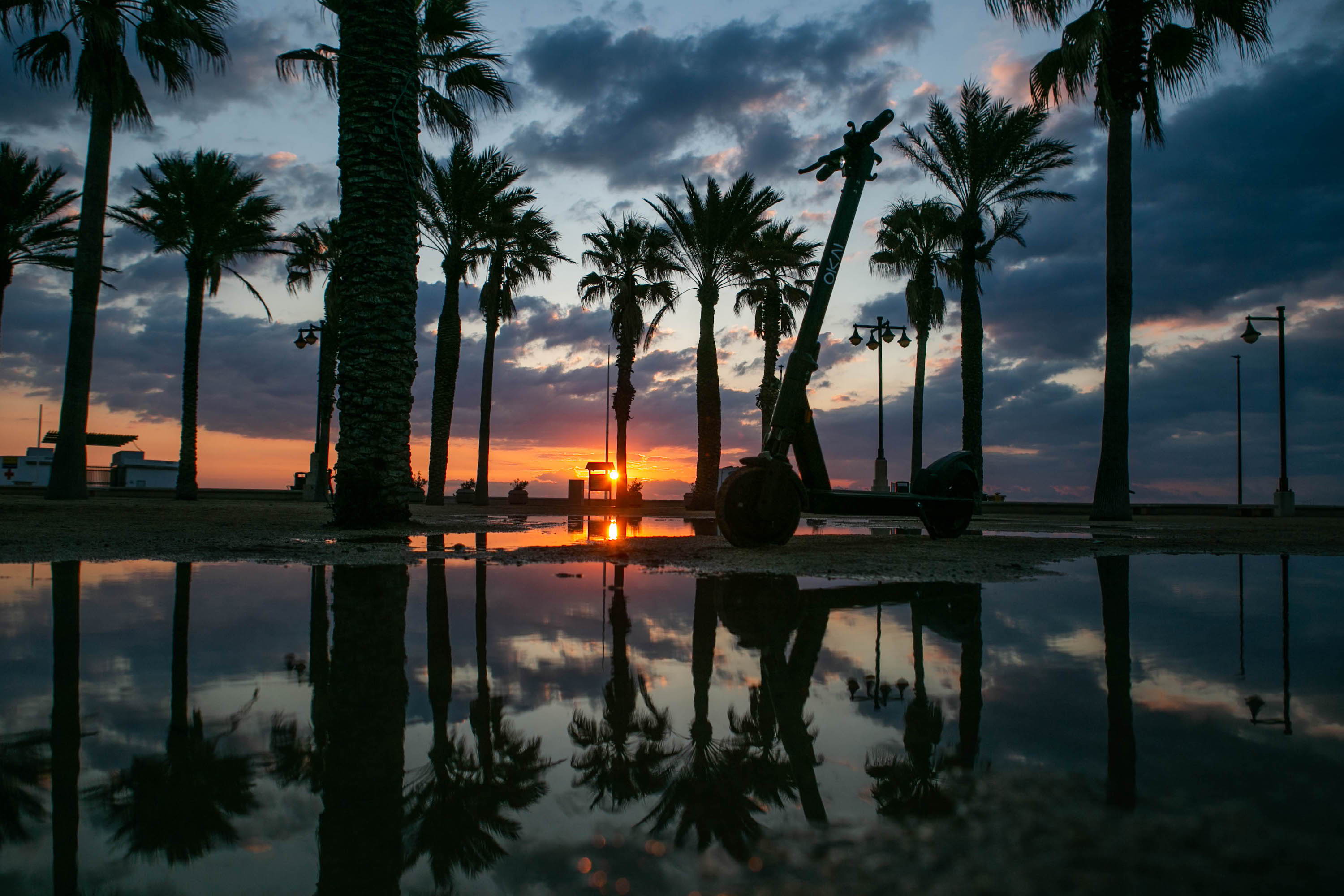 he year 2021 is rapidly coming to an end, and the whole Okai family would like to wish you and your family health, happiness, peace, and prosperity this Christmas and in the coming year. We are glad to see that, despite the unprecedented circumstances of the last two years, most of our customers are flourishing and even seeing higher demand and growth.
Okai is looking forward to being your go-to manufacturer for safe, smart, and fun e-mobility products in 2022.
Furthermore, we'd like to share a few company updates with you:
With a little luck, you can win an Okai Neon or an Okai Beetle. Check out our latest Instagram post to learn more.
From this point on, any new orders for sharing products will be delivered after the Chinese New Year.
There are only a few units left of our ES500 (German ABE certification) - make sure to get them while supplies last.
We will be at CES 2022 in Las Vegas in January. If you haven't booked your appointment, yes, you can still do it here!
Stay tuned for new exciting consumer products to come in 2022

Inspired by Luud Schimmelpennink—the Dutch anarchist who pitched the city of Amsterdam on creating a free bikeshare program way back in the 1960s—NYT op-ed columnist Jay Caspian Kang recently proposed his own cycling plan that is also radical in its simplicity: Cities should just give a free ebike to anyone who wants one and close down a lot of streets. That's it. That's the entire plan. And it's not a bad one, either. Because electric bikes are capable of replacing most car trips, the benefits of such a program would be profound, including safer roads, cleaner air, healthier citizens, and tighter communities. But most of all, giving everyone a free ebike would go a long way towards reducing CO2 emission from cars. As Kang writes, "If we can't even envision cities that provide free, fun forms of personal transportation, we may just lack the imagination to address climate change."
Does it ever seem like politicians are sending mixed signals about personal car ownership? The Economist has a theory why this might be. In municipalities all over the world, city leaders are responding to climate change and traffic congestion by pushing residents to drive less, with strategies like reducing access to parking, investing in transit, walking and cycling, and charging congestion pricing. But at the national level, policymakers in many countries want to help the car industry by investing in subsidies and infrastructure. "The result is clashing policies, where people are encouraged to buy ever more cars, but find that they are increasingly unable to use them as they would like. Car ownership is becoming political."
The "greenfield concept" of smart cities—in which a new high-tech metropolis is built from scratch, free from any preexisting context, community, or culture—has fallen out of favor in urbanist circles lately. This quote from smart-city expert Boyd Cohen, from a recent piece in Yale Environment 360, nails why these grandiose techno-urbanist visions rarely pan out in real life: "A smart city without people is a dumb city. You are building a smart city in the absence of people, in the absence of history, in the absence of culture. The developers say, 'We are going to build this great, amazing city and people will come,' and they don't. People want to live in communities and have culture around them."
Remember the infamous Chinese bike mountains that sparked so much uproar a few years ago? Today they're a thing of the past, and China's bikeshare industry has never been stronger, according to China-based news and culture blog Sixth Tone: "Ofo and Mobike's missteps, however serious, did not kill the bike rental industry in China. If anything, in the aftermath of the bicycle wars, the industry seems increasingly stable, with firms like Qingju, Meituan, and Hello carving up the market. According to a 2020 report issued by data agency EqualOcean, these three companies have entered a combined 400 cities and have tens of millions of monthly active users."
Over at Bloomberg CityLab, Greg Lindsay and Lev Kushner look at the rise of urban dark stores—mini warehouses stocked with groceries that can be delivered in 15 mins or less—and what this trend means for the socioeconomic health of our cities. "On the surface, the idea of 15-minute delivery has much in common with another model of urban commerce that has recently risen in popularity: the 15-minute city, where essential services are easily accessible on foot or by bike. Both visions bring goods and services closer to home, but while one harnesses consumption to seed and bolster community, a delivery-based world devours community."
German: Feuerzangenbowle
"Fire tongs punch" This is for the adventurous ones, for the ones that think that Glühwein is not enough. Over the glass of Glühwein, a rum-soaked sugar lump is set on fire. Wait for the flames to go away before you drink it.

Chinese: Má là 麻辣
麻辣 is a Szechuan condiment flavored with peppercorns, also known as Chinese coriander. But 麻辣 also describes a paradoxical sensation familiar to anyone who has ever sampled "hot pot." 麻辣 combines the characters for "numb" and "spicy," and is used to describe the feeling of having eaten something so fiery hot, it leaves you dazed.

IFA 2022 IS GOING TO BE NEON! Okai will be showcasing the new NEON series at the IFA 2022 show. Don't...
Recap of Eurobike 2022 A Successful Show! Dear friends and family of Okai,  A short while ago, we spent 5...