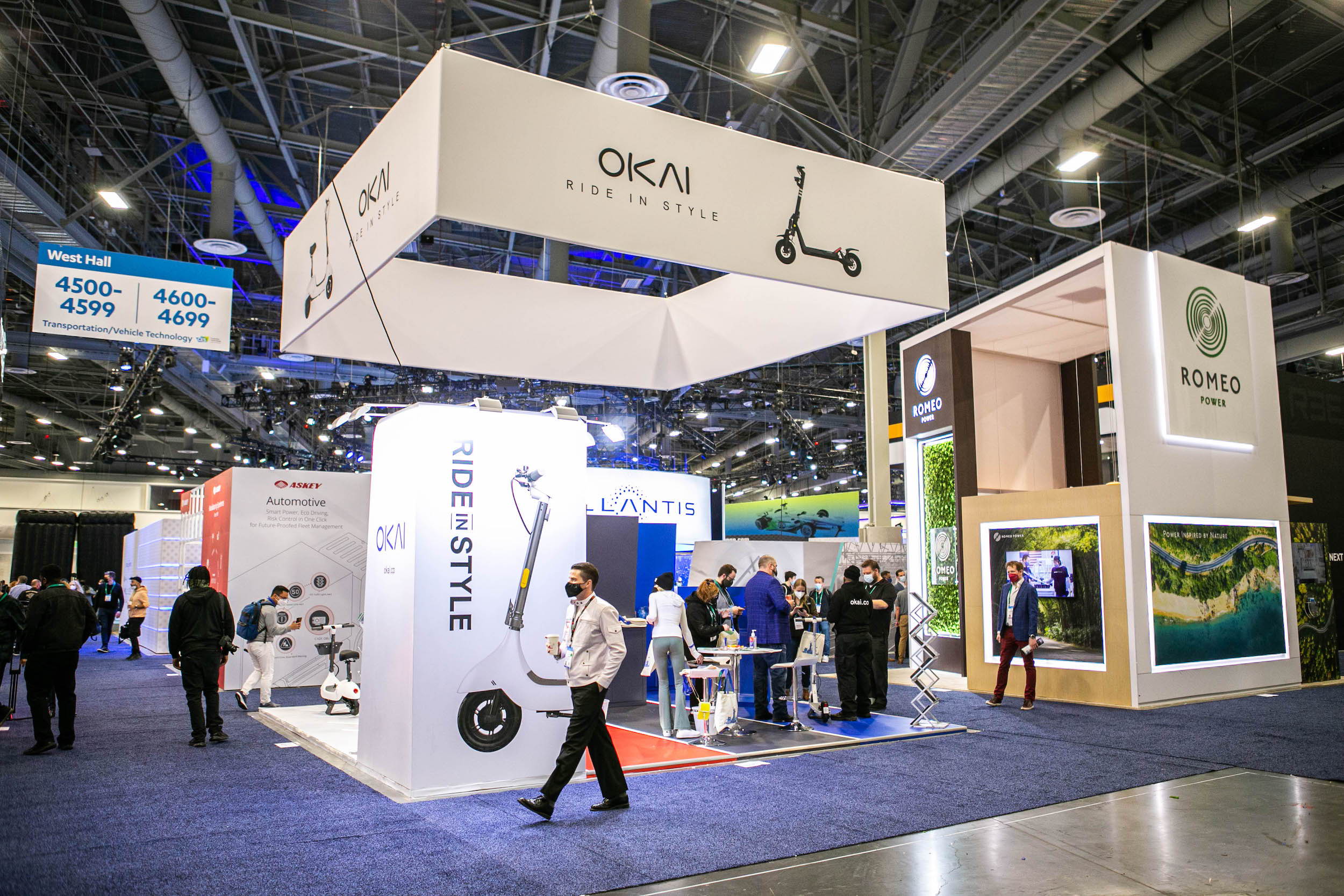 CES ended a day early after organizers decided to close because of COVID concerns. What was supposed to be three days ended up being two very intense days of tradeshow.
After months of anticipation leading up to CES we were finally able to unveil our five brand new vehicles and an accessories line:
ES800 - Personal light electric vehicle, off road scooter, 2500W individual motors, really fast scooter, full front and rear wheel drive
ES20 NEON - Personal light electric vehicle, personalized light up details on stem, 500W maximum power, 40km range, top speed 25km
EA10 BEETLE - Personal light electric vehicle, lock and unlock feature with touch key, comfortable chair and wide deck, swappable battery
EB20 - Personal light electric vehicle, limited edition off road electric bike, 750W unit with a peak output of 950W
ES600 - Sharing scooter, light up details on stem, swappable batter, wireless charger
Accessories - Helmet that has a display in the back that signals turning direction & smart backpack with an ultraviolet light disinfection chamber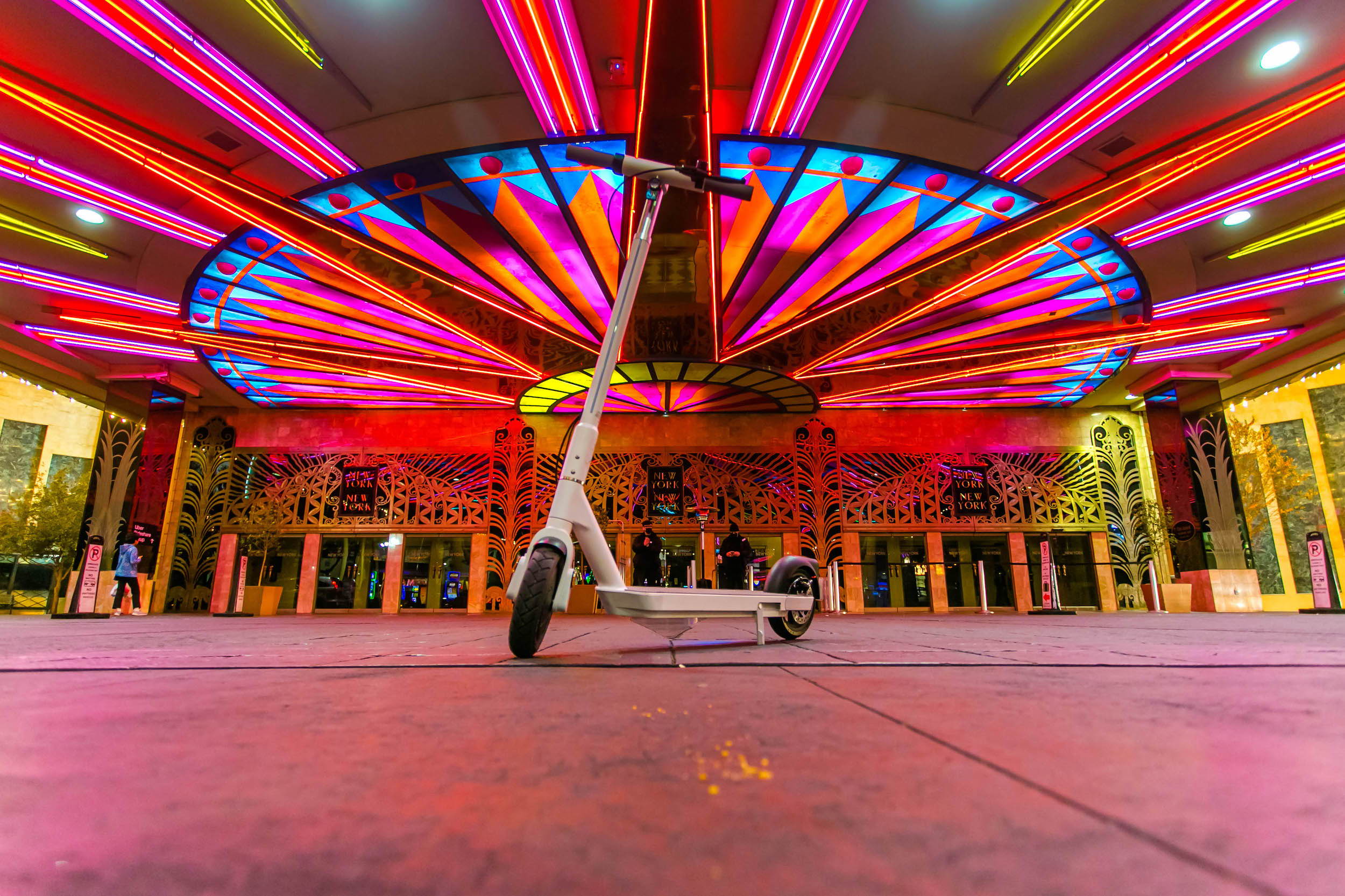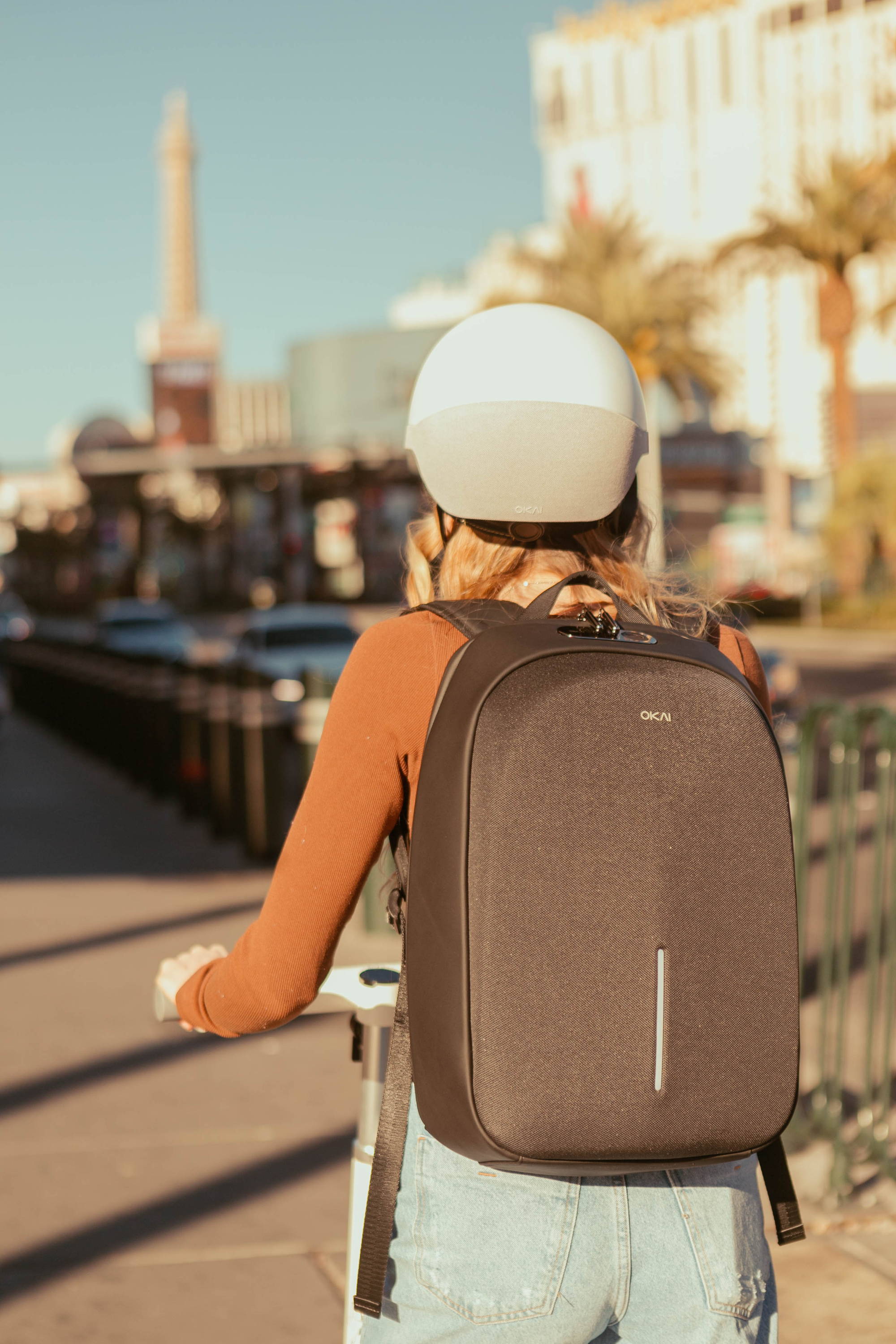 "At CES this year we are delighted to demo landmark next generation products tailored specifically for today's modern mobile professionals. These products offer a unique experience that marries security and safety, with professional grade components, and innovation where it really matters."
— Jiangto Lu, Founder of OKAI talking with Electrek
In general the show went really well, we had a lot of press who were interested in our booth and a lot of retailers such as big box stores who were interested in the new products. In fact,
Out of Spec Scootz
and
Electric Vehicles Space
featured our booth and our new lineup of vehicles on their vlogs.
Electric for the People
and
Electrek
were particularly interested in our new EB20 full-suspension carbon electric bike, complete with torque sensor and touchscreen. T3 even called the EB20
bitchin'
.
Looking forward to the year ahead and all of the exciting products still to come!
See you next year CES!
-Team Okai
IFA 2022 IS GOING TO BE NEON! Okai will be showcasing the new NEON series at the IFA 2022 show. Don't...
Recap of Eurobike 2022 A Successful Show! Dear friends and family of Okai,  A short while ago, we spent 5...